Magnolia Teddy Bear 55 Litre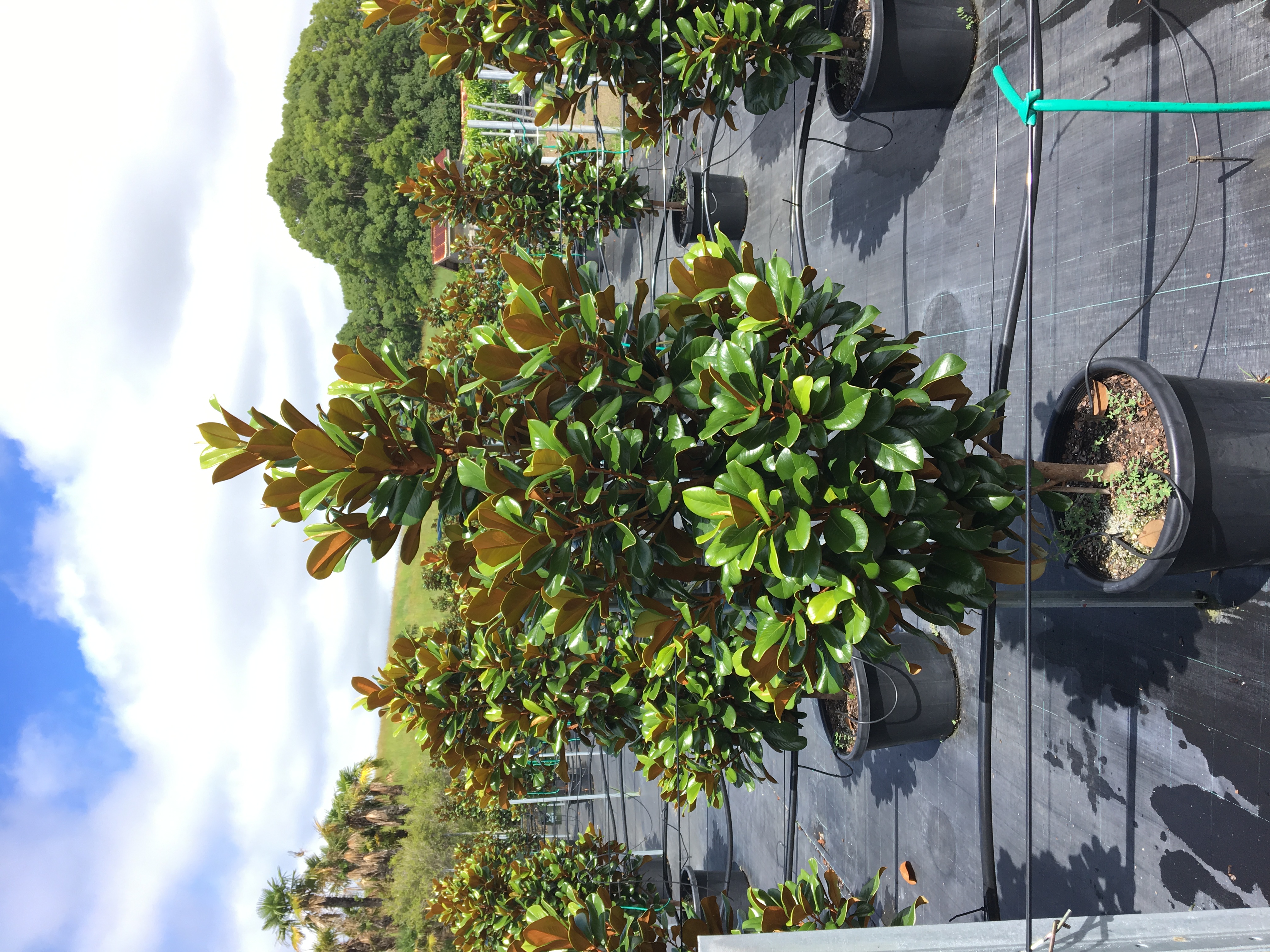 Why is everyone talking about the Magnolia Teddy Bear? Because the Magnolia Teddy Bear has all the best, most desirable Magnolia tree features in one beautiful and compact variety.
Description
Ready Now! - 1.6m tall
Magnolia Teddy Bear is the smallest and most compact of all Magnolia trees with an upright, self-branching habit (that's right – no pruning required!). It has small to medium sized shiny dark green leaves, 5 to 10 cm wide by 7 to 15 cm long, with a heavily felted reddish-brown leaf back. The flowers are white, large and wonderfully fragrant.
Colours & Flowers:
The beautiful fragrant white flowers are 15 to 20 cm wide and bloom from early spring right through to the end of summer. The long, continuous flower season helps to control plant size and its natural tidy shape. However, if more control is needed, Magnolia Teddy Bears can be easily pruned to maintain a much smaller size. No wonder this is our best-selling plant!
Growing & Care:
Magnolia Teddy Bears bloom best and remain more compact when grown in full sun, however they will tolerate a wide range of Australian growing conditions and can be grown in the ground or in a container as a single feature plant.
Best Displayed:
Being the smallest growing Magnolia, the Magnolia Teddy Bear is PERFECT for small gardens and decorative pots. Magnolia Teddy Bear's dense foliage also means it is a very effective and beautiful hedging plant. Imagine a driveway lined with Magnolia Teddy Bears … or a boundary hedge screening out the street or neighbours … or a garden "room" defined by a Magnolia Teddy Bear hedge …or a garden bed featuring a single Magnolia Teddy Bear in full flower. Stunning.
At A Glance:
| | |
| --- | --- |
| Avg. Height: | Grows to 6m* |
| Avg. Width: | 1m – 1.5m* |
| Flowers: | Summer |
| Soil Conditions: | Well drained |
| Annual Care: | Spring and Autumn feed with a quality slow release fertiliser |
| Other: | Pruning at the end of winter |
* Planted in an open position
Need answers?

We're here to help. Call us on 0429 823 201 to talk to one of our friendly staff.
Shipping Details
PLEASE NOTE: Due to the complexity of shipping live plants, we can only calculate the shipping costs online to Brisbane and Sydney Metro areas. If your order is outside of these locations, please click here with the full product name, number of plants required and your full street address and we can email you a quote. Alternatively please contact us on 0429 823 201 to organise your order.